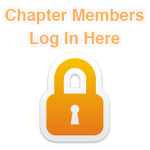 P.E.O. is a philanthropic organization for women. P.E.O. was founded on January 21, 1869, by seven students at Iowa Wesleyan College in Mount Pleasant, Iowa. This circle of kindred spirits – bonded by their enthusiasm for women's opportunities – eventually expanded to include women off campus, as well. Today, P.E.O. has grown from that tiny membership of seven to nearly a quarter of a million members in chapters throughout the U.S. and Canada, with headquarters in Des Moines, Iowa.Friendship is the cornerstone of P.E.O. – it is the legacy left by our Founders and it thrives in our unique Sisterhood. P.E.O. exists to be a source of encouragement and support for women to realize their potential in whatever worthwhile endeavor they choose.The P.E.O. Sisterhood maintains six educational projects in the form of grants, scholarships and loans as well as the stewardship of Cottey College. Our sisterhood proudly makes a difference in women's lives with six philanthropies that include ownership of a women's college, Cottey College, and five projects that provide higher educational assistance:
| | |
| --- | --- |
| | Cottey College is a fully accredited, private liberal arts and sciences college for women with two-year and selected four-year programs. Located in Nevada, Missouri, the College has been owned and supported by the P.E.O. Sisterhood since 1927.  Donate Now. |
| | The P.E.O. Educational Loan Fund (ELF), established in 1907, makes loans available to qualified women who desire higher education and are in need of financial assistance. ELF is a revolving loan fund dependent upon the financial support of P.E.O.s. Donations to ELF allow the fund to grow and assist ever-increasing numbers of qualified women.  Donate Now. |
| | P.E.O. International Peace Scholarship Fund (IPS) was established in 1949 to provide scholarships for international women students to pursue graduate study in the United States and Canada.  Donate Now. |
| | P.E.O. Scholar Awards (PSA) was established in 1991 to provide substantial merit–based awards for women of the United States and Canada who are pursuing a doctoral level degree at an accredited college or university.  Donate Now. |
| | P.E.O. Program for Continuing Education (PCE) was established in 1973 to provide need based grants to women in the United States and Canada whose education has been interrupted and who find it necessary to return to school to support themselves and/or their families. The maximum one time grant amount is $3,000, though lesser amounts may be awarded according to available funds and financial need.  Donate Now. |
| | The P.E.O. STAR Scholarship was established in 2009 to provide non-renewable $2,500 scholarships to exceptional high school graduating women to attend accredited post secondary educational institutions in the United States and Canada in the next academic year.  Donate Now. |
All grants, scholarships and loans, with the exception of the International Peace Scholarship (IPS), require applicants be sponsored by a local chapter of the P.E.O. Sisterhood.